Pets Are Family
While our bonds with our pets are stronger than ever, rising vet costs create a financial burden that many families struggle with.

Cost of an average
routine vet bill1

of pet owners would
have a hard time paying an
unexpected vet bill2

of pet owners
would go into debt over a
$999 vet bill or less2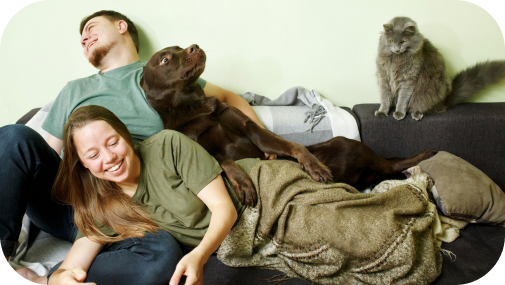 That's why Pet Insurance
is the third fastest growing
employee benefit. 3
Pet parents with employer-provided pet insurance coverage know they can give their pets the care they need without the financial stress - and that fosters a happier, more productive, and loyal workforce. In a competitive market, providing pet insurance can help attract, engage, and retain employees.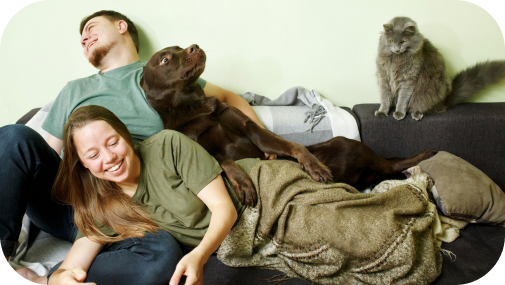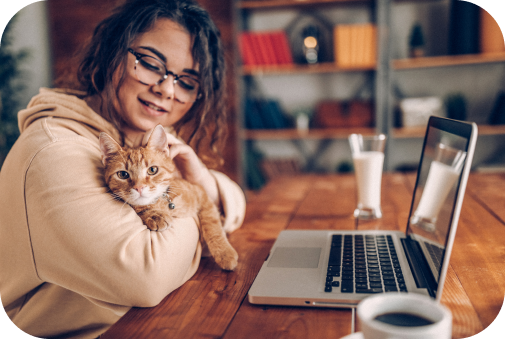 Help your employees take the
stress out of vet bills.
Pet parents should never have to make a difficult decision about their pet's health for financial reasons. Pet insurance can help reimburse towards the cost of certain veterinary and pet healthcare expenses. Here's how it works:
Pet parents visit any licensed vet in the U.S. or Canada
They pay the bill and submit a claim
They get reimbursed for eligible expenses, either deposited right into their bank account or by check
1The average cost of a routine vet bill is $300. (Source: WellnessPetFood.com). 263% of pet owners would have a hard time paying an unexpected vet bill, with nearly half going into debt over a $999 vet bill or less. (Source: "42% Of Pet Owners Can't Cover A Surprise Vet Bill Amid Inflation" Forbes Advisor). 3Pet insurance is the third fastest growing voluntary benefit (Source: Willis Towers Watson VB Survey - May '21).
We're Passionate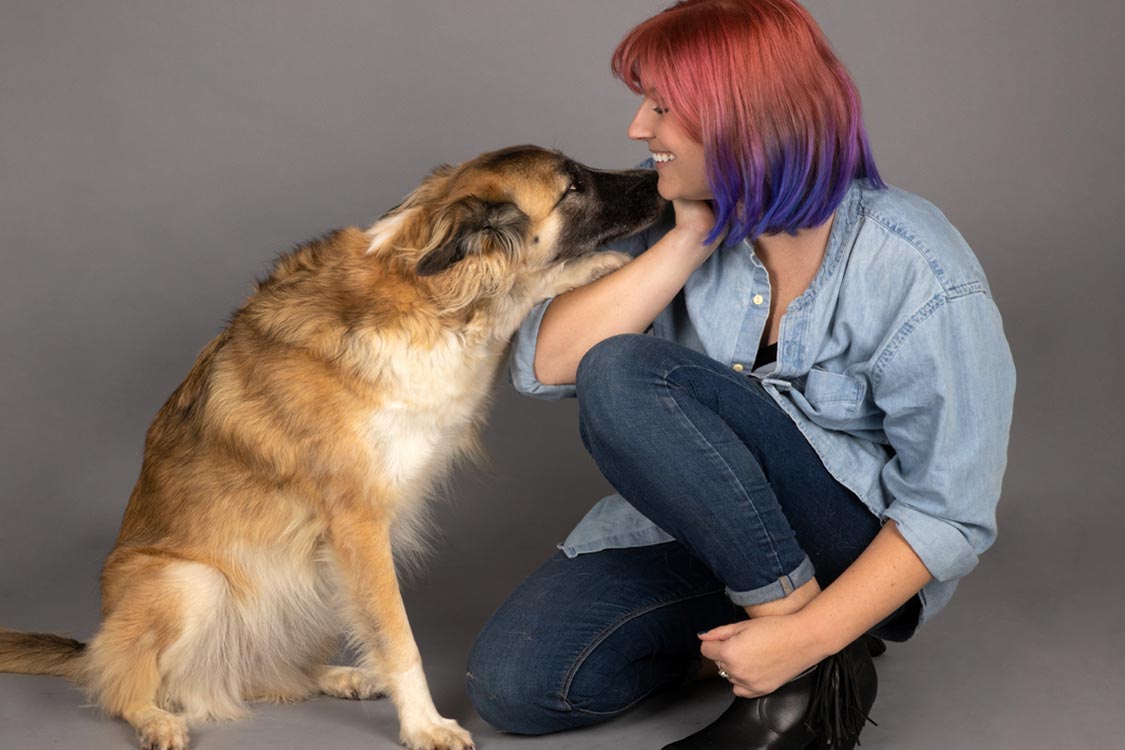 "The memories we look back on as pet parents should be full of love and laughter, not the times we worried about our sick or injured pet. I love that I can help pet parents provide high-quality care for their pets, so they can all get back to creating happy memories."
~Jasmin T., Channel Sales and Marketing Specialist