Semper K9 Assistance Dogs
Semper K9 Assistance Dogs
While a deserving Animaltarian, this entry unfortunately did not advance to the Finalist Round.
View the Finalists
Why should this person or animal be a PetPartners Animaltarian of the Year?
Christopher Baity is a true advocate for rescue dogs and serving our military community. As a Marine Combat Veteran with four combat tours, he was a military working dog(MWD) and specialized search detector(SSD) dog handler and kennel master. He dedicated his military career working with canines and continues to do so as the founder and Executive Director of Semper K9 Assistance Dogs. He works daily (with no salary) sometimes 80 hours per week to ensure that all the rescue dogs we have in Semper K9's program and the veterans involved in the various programs provided are getting the training they need. He is a true leader of this organization and an amazing father to his 4 children who also benefit from being involved with Semper K9.
If this person or animal was selected, what would they do with the $5,000?
Chris would use this money to further the mission of Semper K9. To rescue a dog and get initial shots and supplies it costs $500. The $5,000 would allow 10 additional pups to enter the program...therefore assisting 10 military families in need.
Thank you for your vote!
Your vote has been successfully submitted!
While you're here
Do you have a pet? Have you looked into Pet Insurance?
Get Free Quote
Have questions or want a quote over the phone? Call our customer care team at 1-866-725-2747.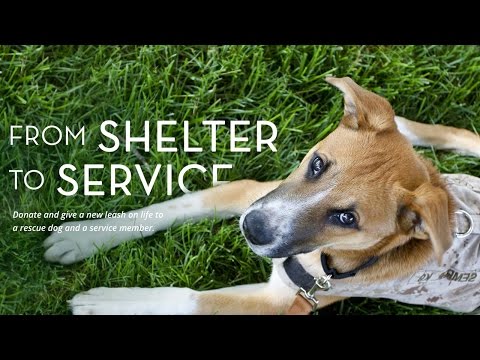 Semper K9 Assistance Dogs
Link