What is pet insurance?
Make caring for your pet more affordable and worry-free.
You decide
Pet insurance plans
Select coverage options that meet your needs and budget.
Accident & illness
Wellness care
Customizable deductible & coinsurance
Unlimited annual benefits
See our plans >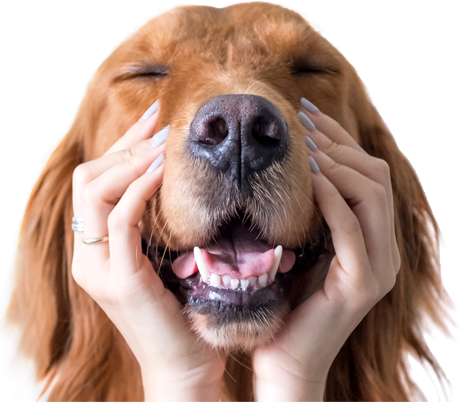 It's simple
How does pet insurance work?
Pay your vet.
Submit a claim with your vet bill.
Get reimbursed for eligible expenses.
Why do I need pet insurance?
Routine vet bills average $200-$400 for dogs & $90-$200 for cats

1 in 3 pets need emergency care each year

Every 6 seconds a pet owner gets an emergency vet bill of $1,000+
With pet insurance, get reimbursed for eligible conditions and provide care for your pet without breaking the bank.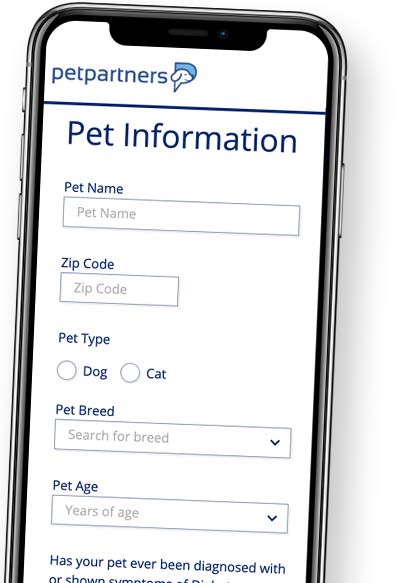 "When you're concerned about a sick pet, every minor inconvenience can feel overwhelming. I get it. I've been there with my dog! That's why I'm dedicated to ensuring our pet parents have less to worry about."

~Jenni B., Business Analyst at PetPartners Inc
What to know about pet insurance
Can I use my current vet?

Because pet insurance works on a reimbursement basis, you can visit any licensed vet in the US or Canada - including emergency and specialty vets!

Is there a discount for more than one pet?

We understand you can't pick a favorite, so enroll all your four-legged family and receive a 5% multi-pet discount.**

Is there an age limit?

Our policies are for cats and dogs eight weeks old and above! We consider ourselves your pet insurance partner for life and won't cancel your policy because your pet is getting older.

What's the waiting period before coverage begins?

All pet insurance companies require a waiting period after enrollment before coverage can take effect. We offer short waiting periods to ensure you can start benefiting from your policy quickly!

Here's a full list of waiting periods:

Accident/Injury – 2 days
Illness – 14 days
Cruciate Ligament Related Condition – 180 days
IVDD (Intervertebral Disc Disease) – 180 days
Pre-existing conditions – 365 days

Are pre-existing conditions eligible for coverage?

PetPartners offers customers coverage for pre-existing conditions*** across all of its Accident and Illness plans after 365 days of continuous coverage. We cover commonly excluded symptoms and conditions such as cancer, urinary tract infections, chronic ear infections, gastrointestinal issues, and more.

***Not available in all states.

Can I choose my deductible?

PetPartners offers a variety of deductible options so you can build a plan that fits your budget.

What is co-insurance?

Coinsurance means Your portion of Covered Expenses after the Deductible is met.

Is there wellness/preventative care coverage?

Yes, there is Preventative Care Coverage that can help save you money on annual visits and routine care including flea and tick preventatives, vaccinations, and more!