Veterinarians
We're happy that you've taken an interest in how to obtain the best coverage for your clients' pets! PetPartners strives to develop great relationships with the clinics, hospitals and veterinarians who serve our customers every day. We want to help your clients provide the best care possible for their beloved pets! We welcome your feedback and want to know how we can help you and your clients even more. Please don't hesitate to contact us with any questions or suggestions.
Banners and Links
Copy and paste the below HTML code snippets into the source of your website to link back to PetPartners pet insurance which will allow your customers to receive a 5% discount.
Text Link
HTML Code
1 2 3 4 5

<a

href=

"https://www.petpartners.com/?ag=LoveMyVet"

target=

"_blank"

>

PetPartners Pet Insurance

</a>
Brochures
Order (or re-order!) free brochures to educate your team and clients on the many great benefits of PetPartners pet insurance.
Included with these brochures is a 5% discount off of all of our plans for your loyal clients.
To order, please call Patrice Bayer at 919-926-2714
Or complete our online contact form and provide your practice name and mailing address.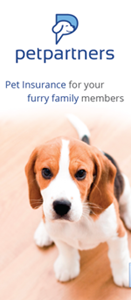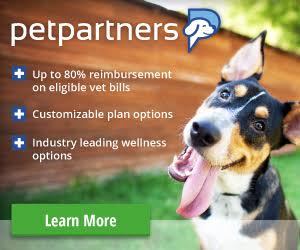 HTML Code
1 2 3 4 5 6 7 8

<a

href=

"https://www.petpartners.com/?ag=LoveMyVet"

target=

"_blank"

>




<img

src=

"https://petpartners.com/res/ppi/images/ads/learn-more.jpg"

style=

"width:300px;height:250px;"

alt=

"PetPartners Pet Insurance"

>




</a>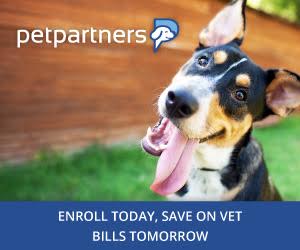 HTML Code
1 2 3 4 5 6 7

<a

href=

"https://www.petpartners.com/?ag=LoveMyVet"

target=

"_blank"

>




<img

src=

"https://petpartners.com/res/ppi/images/ads/enroll-and-save.jpg"

style=

"width:300px;height:250px;"

alt=

"PetPartners Pet Insurance"

>




</a>