Smith's Addressing Machine Services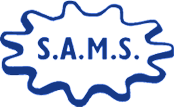 Employee Pet Insurance Program
Pets give us love, bring joy into our lives and are our family members. We want to help pet parents protect their four-legged family members by allowing you to provide the best medical care possible at the level of coverage that you choose.
While once fatal or debilitating conditions can now be treated successfully, welcome medical advances carry high price tags. The PetPartners Pet Healthcare Plan can eliminate some of the headaches associated with those costs if you enroll today.
Benefits
Our pet insurance offers excellent and affordable options for your furry friend and is available in all 50 states from any licensed veterinarian in the US and Canada.
We offer a multiple pet discount! If you insure 2 or more pets with us you will receive an additional 5% off each pet's premium!
Free look* If you are not satisfied with your new policy, contact us within 30 days of the coverage effective date and we will cancel your insurance and refund your premium in full, as long as you have not submitted any claims.
* Free look period not available in NY and KY.