Rooterville A Sanctuary Inc.
Rooterville A Sanctuary Inc.
While a deserving Animaltarian, this entry unfortunately did not advance to the Finalist Round.
View the Finalists
Why should this person or animal be a PetPartners Animaltarian of the Year?
Elaine West has spent the last 14 years rescuing unwanted, abused, and abandoned farm animals. She started Rooterville as a networking service for pot-bellied pigs she rescued from becoming somebody's dinner, and Rooterville has grown from there. Now, Rooterville is home to almost 400 amazing farm animals, from small pot-bellied pigs to Tinsel, the two-ton cow. Elaine began Rooterville in 2004 and has acted as the president and manager for the sanctuary's lifetime. All of Elaine's work is done on a volunteer basis, and she does not receive any money from the sanctuary, despite the countless hours of hard work she has contributed to Rooterville.
If this person or animal was selected, what would they do with the $5,000?
The $5,000 will go toward making improvements to the sanctuary to make it safer for both animals and people. Rooterville has experienced a significant amount of flooding due to Hurricane Irma and now heavy summer rains, and our staff needs to build new feeding pads and shelters for the animals.
Thank you for your vote!
Your vote has been successfully submitted!
While you're here
Do you have a pet? Have you looked into Pet Insurance?
Get Free Quote
Have questions or want a quote over the phone? Call our customer care team at 1-866-725-2747.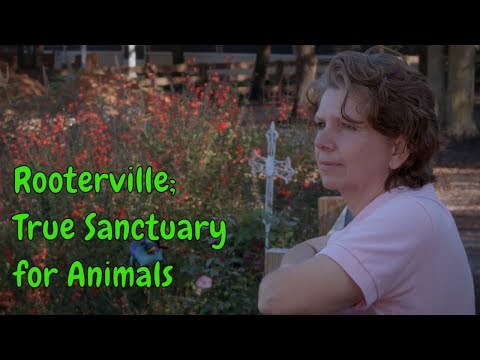 Rooterville A Sanctuary Inc.
Link