Karma Cat + Zen Dog Rescue Society
Karma Cat + Zen Dog Rescue Society
Why should this person or animal be a PetPartners Animaltarian of the Year?
In 2010, Christie and her sister, Michelle, left their comfort zone and formed Karma Cat + Zen Dog Rescue Society, an organization that puts a positive light on animal rescue efforts. They knew that they wanted to change the fate of homeless, abandoned or abused animals, while offering them a safe and peaceful haven during the transition. Through the help of leadership and animal care volunteers, board members, donations and grants, Karma Cat + Zen Dog is able to operate its foster, spay/neuter, trap-neuter-return and education programs to further its mission. Karma Cat + Zen Dog is an entirely volunteer-run, New Jersey-based 501(c)(3) nonprofit with two locations: a standalone adoption center in Milltown, New Jersey, and a spot at the PetSmart in North Brunswick, New Jersey. Every year, special events, including the annual spring gala Paws for Celebration, are held to celebrate the organization's accomplishments as well as raise much-needed funds to continue saving precious lives.
If this person or animal was selected, what would they do with the $5,000?
Christie would ensure the $5K is used in 3 ways: 1. To continue to aid "unadoptable" animals who would otherwise be killed due to expensive illness. 2. To add enrichment to our new adoption center, which doubled our capacity. 3. To sponsor surgeries, vaccines and microchipping for TNR projects.
Thank you for your vote!
Your vote has been successfully submitted!
While you're here
Do you have a pet? Have you looked into Pet Insurance?
Get Free Quote
Have questions or want a quote over the phone? Call our customer care team at 1-866-725-2747.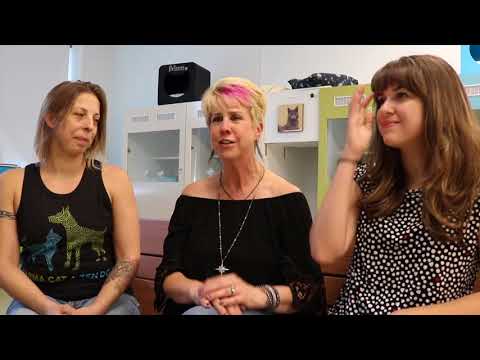 Karma Cat + Zen Dog Rescue Society
Link