Franklin County Animal Shelter
Franklin County Animal Shelter
Louisburg, North Carolina
Why should this person or animal be a PetPartners Animaltarian of the Year?
Lynn Bowling is Director of the Franklin County Animal Shelter. The shelter is located in a rural, economically disadvantaged area of North Carolina. Prior to Lynn's tenure, the shelter experienced high rates of euthanasia. Under Lynn's direction, the shelter cut euthanasia rates for cats in half, and placed more animals in homes. In 2017 Lynn and her team saved the lives of nearly 700 cats. Working with rescue groups, Lynn and her team: - increased the number of spay/neuter surgeries - moved animals with emergency medical needs out of the shelter so they could get care - began transporting animals to rescue groups in states with fewer adoptable animals Lynn's passion is saving lives. Lynn's goals are to establish a model program for high-kill shelters, eliminate euthanasia in Franklin County, and to make a difference for animals.
If this person or animal was selected, what would they do with the $5,000?
Franklin County does not pay for spay and neuter surgeries. Lynn would use the award to sterilize and microchip cats, breaking the cycles of stray cat reproduction and saving lives.
Thank you for your vote!
Your vote has been successfully submitted!
While you're here
Do you have a pet? Have you looked into Pet Insurance?
Get Free Quote
Have questions or want a quote over the phone? Call our customer care team at 1-866-725-2747.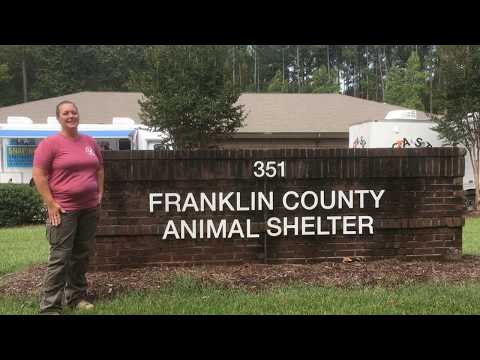 Franklin County Animal Shelter
Link