Southeast German Shepherd Rescue's Phoenix Dog Program
Southeast German Shepherd Rescue's Phoenix Dog Program
Why should this person or animal be a PetPartners Animaltarian of the Year?
Heather Duggan is the Director of the Southeast German Shepherd Rescue's Phoenix Dog Program (PDP). PDP was formed specifically to save GSDs with birth defects, amputations, developmental problems and genetic/degenerative disorders. Over 84 GSDs have joined the Phoenix family since it's inception. The group is an ALL VOLUNTEER rescue that does not have a facility. They depend upon local families to foster these dogs and commit to their physical therapy, pre- and post-surgical care and medication. The PDP pays for ALL of the medical care, meds and therapy, and that cost can run into the thousands for just one dog. Nearly all of these dogs are pulled from shelters where they were dumped by bad breeders or uncaring owners, and without this team of volunteers, these dogs would have been killed. But with the care of PDP, all of these dogs have gone on to live healthy, productive lives with families who adore them! PDP gives life to these specially-abled dogs.
If this person or animal was selected, what would they do with the $5,000?
If SGSR's Phoenix Dog Program is lucky enough to win, every penny of the award money will go toward the medical care of GSDs like those in our video.
Thank you for your vote!
Your vote has been successfully submitted!
While you're here
Do you have a pet? Have you looked into Pet Insurance?
Get Free Quote
Have questions or want a quote over the phone? Call our customer care team at 1-866-725-2747.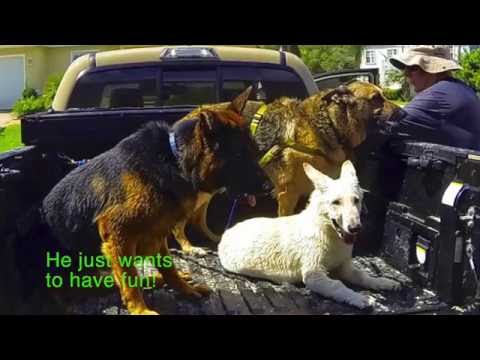 Southeast German Shepherd Rescue's Phoenix Dog Program
Link