The Spayed Club
Sharon Hill, Pennsylvania
Why should this person or animal be a PetPartners Animaltarian of the Year?
Beth serves as volunteer Vice President of The Spayed Club, a Philadelphia-area nonprofit committed to eliminating euthanasia through low-cost spay/neuter. In 2009, The Spayed Club opened its own clinic, allowing TSC to provide high volume spay/neuter at low or no cost. Since that time, over 43,000 animals have come through the doors of The Spayed Club Spay/Neuter Clinic. 28 percent of Philadelphians live in poverty, and many people are forced to surrender their beloved pets to shelters simply because they can't afford to care for them. Realizing a need, The Spayed Club decided to expand its services into primary care. By the end of 2015, The Spayed Club Primary Care Clinic will be providing low-cost comprehensive vet care to the Philadelphia community.
If this person or animal was selected, what would they do with the $5,000?
The Spayed Club would use an award of $5,000 toward equipment for its new primary care clinic.
Thank you for your vote!
Your vote has been successfully submitted!
While you're here
Do you have a pet? Have you looked into Pet Insurance?
Get Free Quote
Have questions or want a quote over the phone? Call our customer care team at 1-866-725-2747.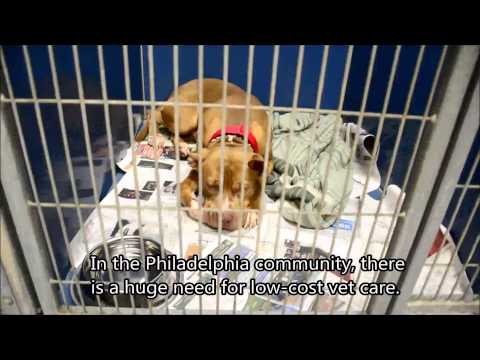 The Spayed Club
Link