The Philly Kitty Rescue
Philadelphia, Pennsylvania
While a deserving Animaltarian, this entry unfortunately did not advance to the Finalist Round.
View the Finalists
Why should this person or animal be a PetPartners Animaltarian of the Year?
The Philly Kitty Rescue (TPK), founded in 2012 by long time shelter volunteers and fosters, was started to help reduce the euthanasia rate of cats in the Philadelphia area. The only open intake Philadelphia city shelter took in more than 17,000 cats last year and during peak periods, particularly summer months, the euthanasia rate for cats in the shelter can exceed 35%. When shelter space becomes scarce, medically urgent and special needs cats and kittens become the most at risk. TPK is a volunteer run, foster home-based, 501c3 rescue. We are able to provide more intense medical resources, like x-rays, bloodwork and private vet care that the shelter typically cannot do. Many of our special needs cats have things like missing eyes, leg amputations and wounds, while others are surrendered due to cancer, hyperthyroidism, or costly medical issues. Our rescue is a haven for these "broken" kitties and our end goal is to find permanent, loving, forever homes for such special cats.
If this person or animal was selected, what would they do with the $5,000?
The Philly Kitty Rescue has higher than average medical costs, due to the medical cases we take on. If TPK were honored with a win this year the $5,000 would go towards our ongoing veterinary bills and allow us to rescue more medical case cats and kittens that would not have a chance otherwise.
Thank you for your vote!
Your vote has been successfully submitted!
While you're here
Do you have a pet? Have you looked into Pet Insurance?
Get Free Quote
Have questions or want a quote over the phone? Call our customer care team at 1-866-725-2747.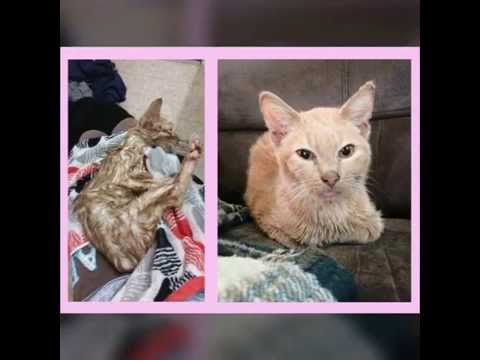 The Philly Kitty Rescue
Link