24/7 PetPartners Vet Helpline
PetPartners pet insurance policyholders have access to 24/7 veterinary support.
Questions on whether your pet's symptoms require a trip to the vet don't always occur during regular veterinary office hours. With the PetPartners Vet Helpline, policyholders have access to 24/7 veterinary support. This service is included with every policy at no extra charge.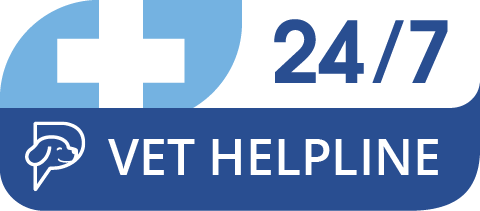 What you can expect:
Support service by licensed veterinary professionals.
Advice on whether you should take your dog or cat to the vet and/or seek further medical attention.
Answers to questions regarding your dog or cat's general health, behavioral changes, training, and nutrition.
24/7 instant access via phone and chat.
Start Your Coverage Today!
Note: The PetPartners Vet Helpline cannot diagnose or prescribe treatment, and their help is not a substitute for visiting your regular vet. They will be able to field questions surrounding triage of your cat or dog to help determine if the pet needs immediate veterinary intervention.
PetPartners Vet Helpline is a pet telehealth service available for PetPartners insurance policyholders. For additional information, please click here to view PetPartners Vet Helpline's Terms of Use.